We train, place and support English teachers in Cambodia
Are you motivated to land a top job teaching English in Cambodia without the usual worries - visa issues, valid teaching papers, housing & more? AVSE provides a secure pathway to English teaching jobs in Phnom Penh and across Cambodia. We do this by adhering to a tactical '9 Point Playbook' with government-regulated TESOL training as the centerpiece of our approach. Click the link below to sign up for our TESOL programme in Phnom Penh.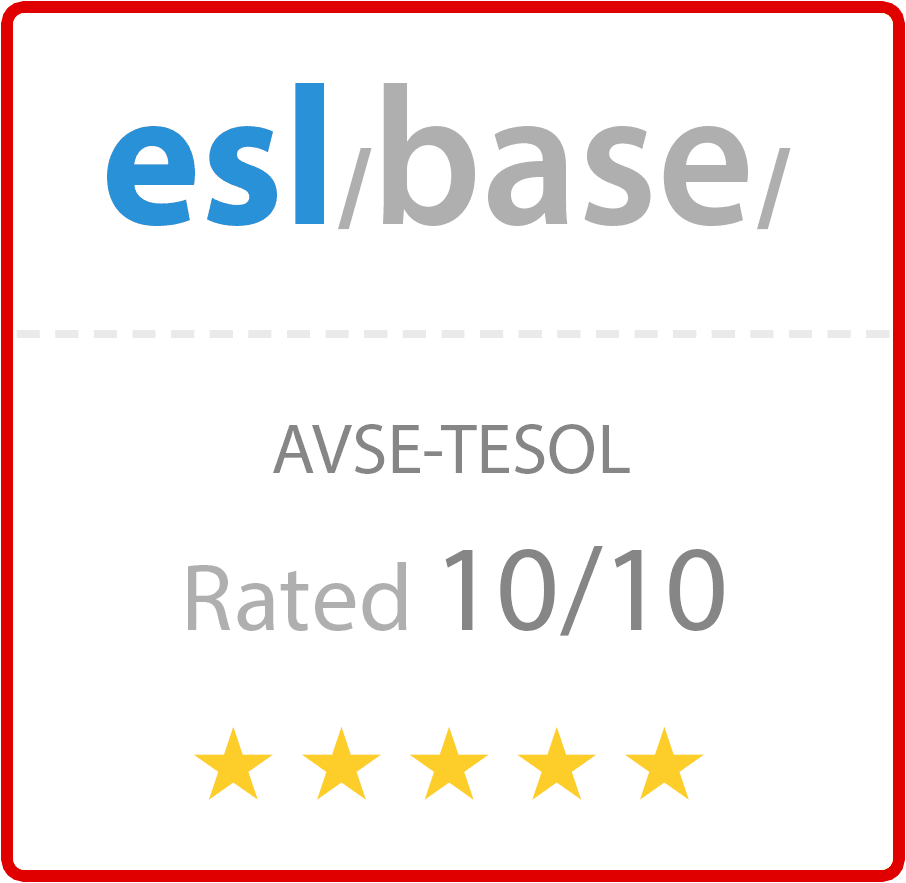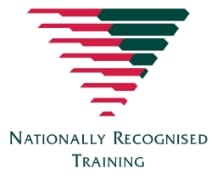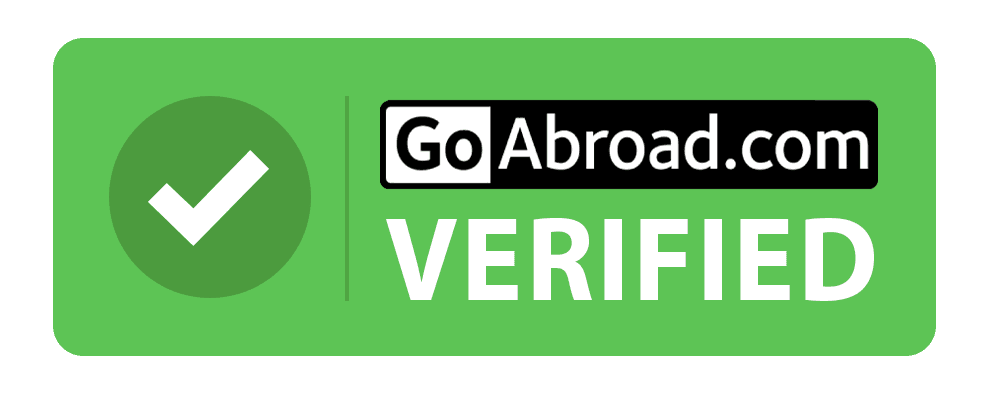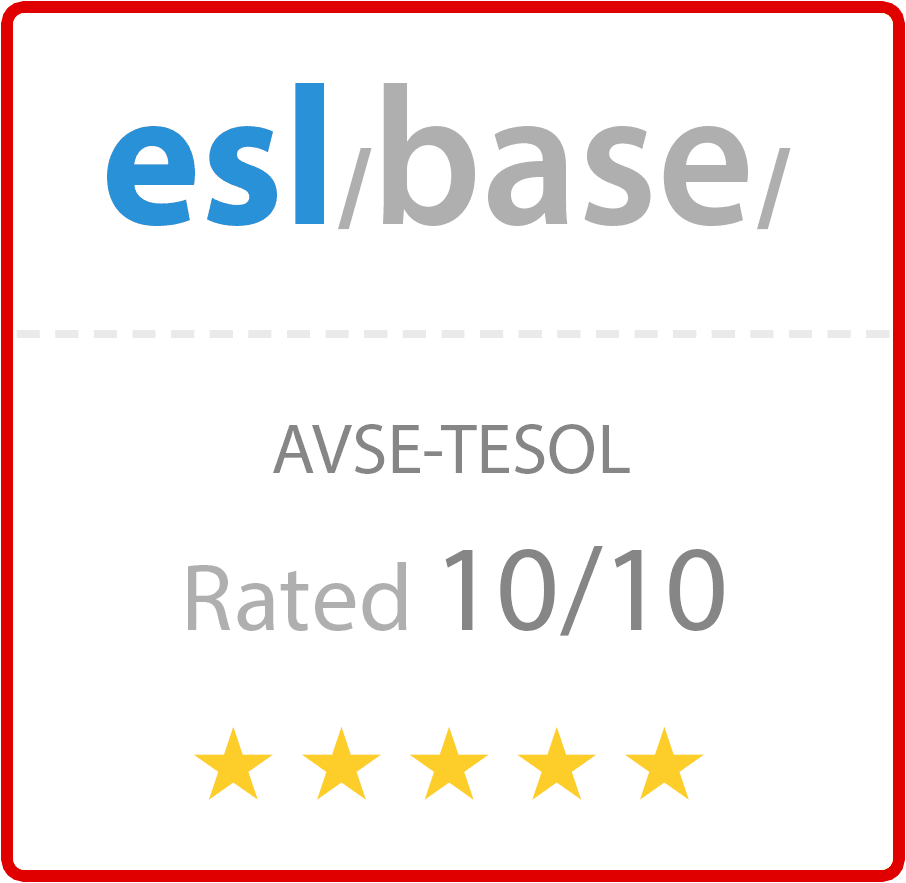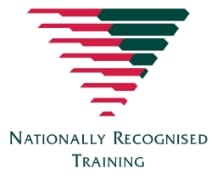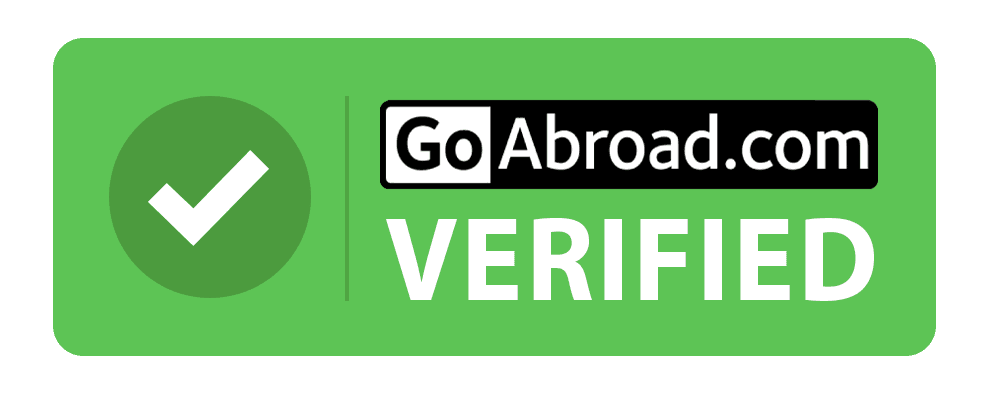 TESOL training, job placement and a lot more:
Teaching English in Cambodia is serious work. Getting a great teaching job requires a strategy that our TESOL students understand – and is respected by the government & partner schools. AVSE-TESOL's signature '9 Point Playbook' shows precisely how we achieve brilliant outcomes for everyone – and avoid headaches along the way. Check out the simple visual of our '9 Point Playbook' immediately below. Your designated AVSE staff member will walk you through each step.
Difference one
Pre-programme 'one-on-one' support, visa and insurance guidance, background check, notarising documents.
Difference two
Real school environment,
government-regulated qualification, practical emphasis, 150 hours in 4 weeks.
Difference three
Vetted hotel accommodation x 25 nights – own room, own bathroom, centrally located
– at zero additional cost.
Difference four
Hands-on job support starts on day one, designated job-placement staff on site, CV development, Q & A sessions.
It's about you - and local people
For 14 years, Australian Vocational Skills and Education (AVSE-TESOL) has been training aspiring ESL teachers for professional English teaching jobs in Cambodia and across Southeast Asia. It has always been about creating opportunities for adventure seekers to live their teach abroad dream – and improving the circumstances of local people. Now, it's your turn. Sign up for the TESOL programme at AVSE-TESOL in Phnom Penh now.
Here's what you need to know:
There's a 'miracle' playing out in Cambodia right now. Once considered a rural backwater and best known for war, Cambodia is rapidly moving towards 'economic powerhouse' status in Southeast Asia. The insatiable demand from the population for English language skills – and the related demand for people with the skills to teach the language are 'byproducts' of the transformation that's taking place. Currently, there are significantly more English teaching jobs Cambodia than there are TESOL certified people to fill them. This is excellent news for prospective English language teachers who can make the move now.

Capital city
Phnom Penh is the capital city of Cambodia and home to over two million people. From the 1860s through to the 1950s (other than a short period of Japanese occupation), Phnom Penh (and greater Cambodia) was part of the French Indochina 'protectorate'. Even now, it's hard to miss Phnom Penh's colonial past with government buildings, transport hubs, shops and old French villas from the era dominating much of the streetscape. It's also hard to miss the increase in the number of foreigners over the past three to four years, many of whom are pursuing English teaching jobs in Phnom Penh and elsewhere in Cambodia. While the size of the expat community in Cambodia is growing, it remains miniscule compared to neighbouring Vietnam and Thailand.
Given that Phnom Penh is small and less developed than other capital cities in Southeast Asia, getting from 'Point A to Point B' is easy to organise and cheap. TUK TUKs and motorbike taxis can be found on every street corner. It's possible to travel by TUK TUK from the centre of Phnom Penh to an outer district (four or five kilometres) for no more than US $2.00 assuming you don't might to haggle and are skilled at holding your ground. .
Climate
The climate in Phnom Penh is typically hot and humid. There are two distinct seasons – the dry season and the wet season. In the dry season, it's hot, not as humid as the wet season, and it's likely that you won't see a drop of rain. High humidity, a daily downpour and flooding are the key characteristics of the wet season. The flooding makes it difficult to get where you need to go, at least for an hour or two. As quick as the rain and floods come during the wet season, they disappear, and everyday life returns to normal.
Out & about
In addition to the infamous sites from the tragic Khmer Rouge period, there is a lot to see and do in Phnom Penh. Feedback from AVSE-TESOL alumni suggests the following places are well-worth checking out: The Royal Palace, the boardwalk along the Tonle Sap River, the National Museum, the Silver Pagoda and the Central Market. The 'Old Chinese House' located on Sisowath Quay and the Post Office built by the French in the 1800s near Street 104 are also well-worth visiting.
Venues in Phnom Penh for nighttime entertainment are plentiful. The following places come recommended by former TESOL students at AVSE-TESOL: The Duplex Café and Night Club, the Mad Monkey, Pontoon Night Club, the Score Bar (great pool tables), Oscar's on the Corner, Larry's Bar and Grill (try the pork tenderloins with mustard sauce) or simply taking a leisurely walk around the Riverside precinct. The Phnom Penh Night Market receives an honourable mention.
TESOL course
English teaching jobs in Cambodia require quality TESOL certification. This is precisely what AVSE-TESOL delivers – certification that's accredited by the Australian Government.
The TESOL programme at AVSE-TESOL in Phnom Penh is delivered in collaboration with four of the most respected schools in Cambodia, the ELT Institute, Westline International School, Western International School, and the Worldwide International School. The Cambodia Youth Institute, a leading Non-Government Organisation (NGO) in Phnom Penh, is also a key partner.
Collectively, our partner schools have more than 30,000 students from young learners through to adults across 43 campuses the length and breadth of Cambodia. By any measure, the combined size of our partner schools is substantial. Our TESOL trainees are direct beneficiaries through observation and 'real-life' teaching practice opportunities in a fully functioning school environment from day one of their TESOL course. The level of immersion during the TESOL course at AVSE-TESOL is a key reason why our graduates consistently secure the best English teaching jobs in Cambodia.
AVSE-TESOL is co-located with the ELT Institute in Phnom Penh. Our street address is: 7-9 Street 136, Phsar Thmey 3, Daun Penh District. The famous Riverside area, well-known for its abundant nightlife, is a 10-minute walk. The neighbourhood surrounding our training base is 'classic Cambodia', with residential dwellings dispersed among businesses of all shapes and sizes. Bars, restaurants, coffee shops, laundry services and arguably the best 'street food' in the whole of Cambodia are within walking distance. There are even western-style shopping malls close by for those who are missing some of the comforts of home.
It's noteworthy that Cambodia has more Public Holidays than any other country on earth. The last count was 28 days per year, doubling the number of Public Holidays in Australia and tripling the number in the United Kingdom and the United States. Quite a few of Cambodia's Public Holidays last for more than one day, which can impact your preparation for English teaching jobs in Cambodia or getting a start in a new job because schools are closed. It's wise to familiarise yourself with the Public Holiday schedule in Cambodia while planning your trip.
There is no doubt that Phnom Penh and pretty much all of Cambodia can be confronting at first – the noise, the traffic, problematic infrastructure, vermin, food choices and suchlike. After you acclimatise, you'll almost certainly share the opinion of many others who walked in your shoes – Phnom Penh is a brilliant place to do the TESOL training programme with AVSE-TESOL. Moreover, with TESOL certification from AVSE-TESOL, you'll be in a strong position for the best teaching jobs in Phnom Penh and other parts of Cambodia.
Phnom Penh – Course dates
The table below provides dates for AVSE's TESOL / TEFL course in Phnom Penh, Cambodia, through to the end of 2024. You are encouraged to apply at least three months before the start date of the course that's best for you. Teaching in Cambodia is an experience like none other. Grab this opportunity now.
Course dates
2023: 15 Oct 2023 - 9 Nov 2023
2023: 12 Nov 2023 - 7 Dec 2023
2024: 7 Jan 2024 - 1 Feb 2024
2024: 25 Feb 2024 - 21 Mar 2024
2024: 24 Mar 2024 - 18 Apr 2024
2024: 21 Apr 2024 - 16 May 2024
2024: 19 May 2024 - 13 Jun 2024
2024: 16 Jun 2024 - 11 Jul 2024
2024: 14 Jul 2024 - 8 Aug 2024
2024: 11 Aug 2024 - 5 Sep 2024
2024: 8 Sep 2024 - 3 Oct 2024
2024: 6 Oct 2024 - 31 Oct 2024
2024: 3 Nov 2024 - 28 Nov 2024
2024: 1 Dec 2024 - 26 Dec 2024
Phnom Penh: Contact info
Street address:
AVSE-TESOL (Cambodia)
ELT Building, 7-9 Street 136
Phsar Thmey 3, Daun Penh
Phnom Penh, Cambodia
Email address (primary):

info@avse.edu.vn

Email address (secondary):
mary@avse.edu.vn
Telephone number (Vietnamese & English):


+855 61556150 (international)

061556150 (local)
---
Blog post:
English teaching jobs in Cambodia – grab this opportunity
If you're looking for an adventure, have advanced English language skills and either already hold, or are willing to invest in quality TESOL training, you'll be pleased to know there is a multitude of paid English teaching jobs in Cambodia for people just like you. From an Asian backwater, that's best known for years of war, Cambodia is now booming.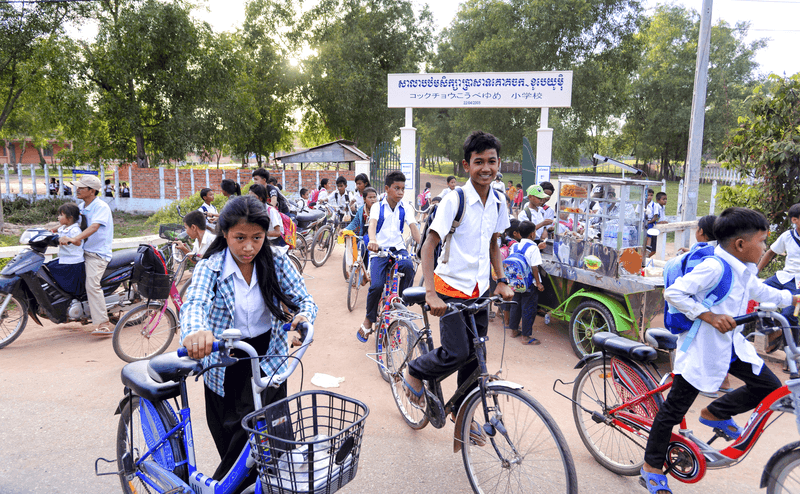 Demand
The insatiable demand for English language skills in Cambodia is driven by: 1. an economy that's growing at a rate most developed countries can only dream about, and 2. over 60% of the population being under 30 years of age. Wherever there's demand, there's opportunity. The demand for English language skills in Cambodia directly translates into well-paid English teaching jobs in Cambodia for people who are adaptable, hold quality TESOL, TEFL or CELTA certification and are up for the challenge.
Sure, you'll be taking a risk grabbing your backpack and jumping on a plane because somebody wrote in a blog there's an abundance of English teaching jobs in Cambodia. It might be comforting to know that many people have gone down this path before you and have lived to talk about their adventure. These days, Phnom Penh, the capital of Cambodia, is full of foreigners pursuing teaching jobs and having walked in your shoes, they're more than happy to give you a helping-hand.
Starting your search for English teaching jobs in Cambodia while still in your home country can't hurt, but the reality is that schools rarely engage foreign teachers 'sight unseen'. Typically, employers (schools) want to see you 'in the flesh' and will ask you to do a 'demo' class before offering you a contract. This isn't a reason to balk! With so many opportunities available, if one school doesn't work out, there are plenty of others that will roll out the 'Red Carpet'.
Network
Most English teaching jobs in Cambodia are filled via someone's network. Talk to as many people as you can – TESOL classmates, friends, neighbours – and knock on a few doors. With this kind of strategy, you'll have more employment offers than you'll know what to do with. Once you have an employment offer that includes conditions that will meet your needs, it would be wise to have someone who knows about Cambodian contracts to read over the 'small print'.
Contracts
When flicking through the employment contract in front of you, no doubt you'll hone in on the provisions that cover the pay rate and work hours – I get it. Money and hours, however, are only part of the deal. There will be other components in the contract that are equally important. Does the contract include an Exit Clause? Will the employer sponsor a Work Permit and related visa? What are the taxation arrangements? Is there anything in the contract related to disciplinary action, in the event that you upset the boss? Is there provision for overtime payments. Is 'health cover' included in the deal. Will you be required to participate in school related activities that are unpaid, for example, supervising weekend sport and parent-teacher interviews?
Typically, English teaching jobs in Cambodia allow foreign English language teachers to earn around US $1,250.00 (net) for working 80 to 100 hours per month. Obviously, the salary depends on where the teacher works – rural, regional, metropolitan – the number of hours, the availability of free housing, free utilities and suchlike. Regardless, with the relatively low cost of living in Cambodia, foreign teachers can realistically save (after meeting all expenses) more than half of their salary each month, working sensible hours and without scrimping. You'd surely agree that there are few people in western countries who can save this kind of money, working double the hours.
No degree – no problem
You may be interested to know that a college or university degree is not a prerequisite for: 1. English teaching jobs in Cambodia; and 2. a teaching related work permit and visa. If it happens that you don't hold a university degree, but are keen to teach English abroad, it would certainly be worth your time to check out what Cambodia has to offer. Holding a university degree will open more doors, corporate teaching jobs for example, but the pay difference between those without a degree and those with a degree is negligible.
While employers (schools) are not particularly fussed about whether a prospective teacher holds a degree, they are fussed about quality TESOL, TEFL or CELTA certification. The TESOL course in Phnom Penh offered by AVSE is perfect. How is it perfect? It's Australian Government accredited and therefore, genuinely internationally recognised.
Conclusion
So, what's the upshot here? There are plenty of English teaching jobs in Cambodia for folks who possess decent English language skills, quality TESOL certification and an adventurous spirit. When you find your ideal teaching job, make sure you conduct a thorough due diligence process so there are no surprises. Cambodia is a brilliant place to live and work as an English language teacher. Certainly, teaching in Cambodia will allow you to earn a decent salary while leading an expat lifestyle. You'll be living the dream.
About the writer: Peter Goudge has been living and working in Southeast Asia, specifically in Cambodia and Vietnam, since 2006. He is the Managing Director (and owner) of Australian Vocational Skills and Education (AVSE-TESOL). AVSE-TESOL offers an Australian Government accredited TESOL training programme in Cambodia (Phnom Penh) and Vietnam (Hanoi and Ho Chi Minh City). Check out the AVSE-TESOL website: www.avse.edu.vn
---