TESOL course in Cambodia – how to check if it's 'legit'
If you're looking to do a TESOL course in Cambodia, no doubt the internet will be your first port of call. By doing a Google search for 'TESOL course in Cambodia', 'TEFL in Phnom Penh', 'teaching jobs in Cambodia' or similar, you'll find page after page of TESOL/TEFL providers who want you to sign on the dotted line – and quickly!
The reality is that not all TESOL courses are the same. There are brilliant TESOL courses, mediocre TESOL courses, dubious TESOL courses and a bunch of downright 'shockers'. In this blog post, I'll illuminate three key elements that should be part of your due diligence before you part with your hard-earned money on a TESOL course in Cambodia.
Is the course 'nationally' recognised?

Does the course include a sizable, practical teaching component that: a) offers a mix of teaching experiences; and b) is critically assessed?

Does the course come with meaningful, 'hands-on' job support?
If a TESOL course that has caught your attention fails on any of the three elements that I have identified, I'd suggest that you draw a black line through it and resume your search. Let's look at 'nationally recognised', 'practical teaching component' and meaningful 'job support' in more detail.
Nationally recognised
The TESOL course in Cambodia offered by AVSE-TESOL is an excellent example of a study programme that's nationally recognised (in Australia) and therefore meets a key criterion to be internationally recognised. On the homepage of the AVSE website ( www.avse.edu.vn ), you'll see:
the logo of the Australian Qualifications Framework (AQF), the umbrella entity for nationally recognised training in Australia;

the AQF course code for the TESOL programme that AVSE delivers in Cambodia; and
information about AVSE's Registered Training Organisation (RTO) status in Australia (RTO: 45373). Only RTOs in Australia have the authority to deliver nationally recognised study programmes within the Australian Qualifications Framework, onshore or offshore.

Your TESOL course in Cambodia must be nationally recognised in the home country of the TESOL provider. To folks who know about these matters, it makes perfect sense that a course – and related certification – that's not nationally recognised cannot be internationally recognised. Understandably, most people can't be bothered with this level of detail. I get it, but I'd remind you that teaching is a profession and paying customers – English language students and their families – have a right to believe that their teacher holds a legitimate, nationally recognised teaching qualification. In a nutshell, if you invest in a TESOL course that's 'accredited' by a self-appointed accrediting entity that supposedly lives in a mailbox in the Bahamas, or similar, there's a good chance that the certificate you hold will carry the value of the paper and ink that was used in the printing process.
Sadly, around 80% of TESOL courses and related 'certificates' worldwide, including face-to-face and online courses, offer bogus qualifications. Bogus in the sense that the certificate isn't nationally recognised and therefore cannot be internationally recognised, despite what the provider tells you – and how aesthetically pleasing the videos, promotional material and the certificate might be. Watch out for 'weasel words' such as 'our certificate is accepted'. 'Accepted' isn't a synonym for legitimate.
Apart from reviewing a TESOL provider's website, how can you tell if the study programme is 'nationally recognised'? It's easy – if you know where to look. Every developed country in the world – and the lion's share of developing countries – has a national qualifications framework and related accreditation authorities mandated by law. In Australia, the principal entity is the Australian Qualifications Framework (AQF). In South Africa, it's the South African Qualifications Authority (SAQA). In the United States, you'll find nationally recognised training and related qualifications on the US Department of Education website ( https://www.ed.gov/accreditation ) and on the Council for Higher Education Accreditation website ( https://www.chea.org/ ). In the United Kingdom, it's a tad more complicated, but when you drill down, it's four entities – Ofqual, Qualifications Wales, The Council for the Curriculum & Assessment in Northern Ireland and the Scottish Qualifications Authority. Click here and you will see pertinent information about which entities can accredit 'non-degree' qualifications in the United Kingdom – including TESOL Certification.
Here's some homework for you. If you already hold a TESOL certificate, take 5 minutes and check if it's nationally recognised. If you're not sure after checking yourself, reach out to AVSE-TESOL and we'll give you a straight answer supported by documented facts.
Practical teaching component
Quality TESOL courses include a minimum of 6 hours of critically assessed teaching practice, with exposure to various ages and skill levels. The TESOL course in Cambodia at AVSE-TESOL includes a minimum of 14 hours of practical experience with two distinct components, observation classes and physically teaching 'real' classes. The 'observation' component requires TESOL trainees to 'shadow' an experienced ESL teacher plying their trade for a minimum of six hours. Once the observation classes have been checked off, the TESOL trainee moves to the critically assessed teaching practice classes. TESOL trainees at AVSE-TESOL teach a minimum of two 60-minute classes and three 120-minute classes (8 hours in total), with classes one, two and three being critically assessed. If a TESOL student feels that they'd benefit from additional teaching practice classes to build confidence – or for any other reason – this can easily be arranged with one of AVSE's partner schools.
As the words suggest, 'Practical teaching' involves experience with 'real' students in a 'real' classroom environment. The idea is that you put into practice what you've learnt during your TESOL course and receive feedback. In a nutshell, under supervision from a qualified teacher, you give this ESL teaching caper your best shot. You hope to 'swim like an Olympian' during teaching practice classes, but the reality is that many newbies 'dog-paddle' – and others meet the same fate as the Titanic. It doesn't matter if you're an Olympian or have things in common with 'Fido next door' or Leonardo DiCaprio; teaching practice is about making a genuine effort, accepting that mistakes will happen and showing commitment to doing better next time.
While the direct experience and feedback that teaching practice affords are pivotal to skill development, this phase of a quality TESOL course is also an opportunity to show a potential employer that you can 'cut the mustard'. Anecdotally, 70% of trainees enrolled in the TESOL course in Cambodia at AVSE, are employed by the school where they did their teaching practice classes.
Job support
There's 'job support' that's fluff on a website page and there's meaningful, hands-on job support. Most TESOL providers advertise that their programme comes with job support, but you'd be well-advised to 'drill down' on the meaning of the words. What will the TESOL provider do to help you land that all-important first teaching job? Where does the job support process start and finish?
If the job support consists of emailing en masse a CV that you prepared – without local input – you could be excused for feeling that you've been short-changed. With this scenario, the provider is doing nothing more than you can do yourself – and you could probably do it quicker. The 'scatter-gun' approach is, at best, tokenism.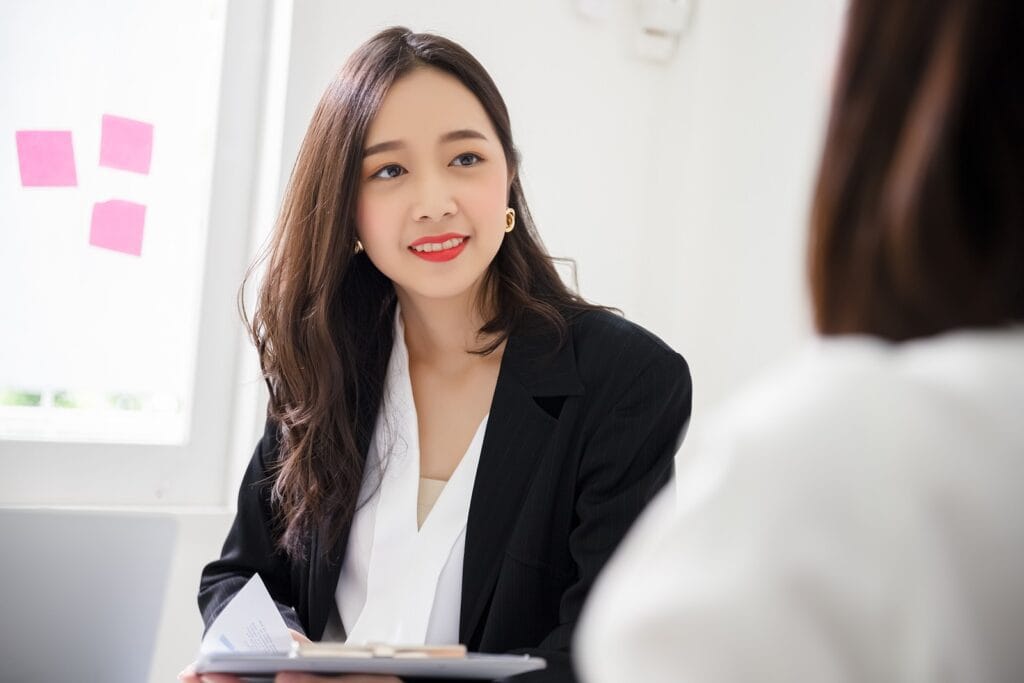 Meaningful job support is a strategic and multi-faceted process that requires input from folks who know the local market. Job support from your TESOL provider, at a minimum, must include assistance with:
Preparing a CV that reflects local requirements;

Producing a short video that will allow prospective employers to see and hear from you;

Critically assessed mock interviews with typical questions;

Background information on the local job market – hours, salary, holidays, professional development opportunities; and

Direct referrals to a specific person at a school within the TESOL provider's network.
Here's one other point for consideration under the 'Job support' subheading. If the course that you've enrolled in is not 'nationally accredited' – and therefore not internationally recognised – all the job support 'under the sun' won't make up for the fact that you hold a qualification that doesn't stack up and have dud certification, akin to what you'd buy from one of those infamous 'diploma mills.
Holding a 'TESOL certificate' that literally carries the value of the paper that it was printed on, doesn't mean that you won't get a job. As they say, "you can fool some of the people some of the time, but not all of the people all of the time". There are enough folks out there issuing Work Permits (Public Servants) and shonky employers (schools) that don't care about legitimate certification, don't know what's legitimate and what's not – and in some cases – don't care and don't know.
Doing a legitimate TESOL course in the first place will substantially reduce the likelihood that you'll be knocking on the door of less reputable schools when the time comes to nail that all-important, first teaching job.
Conclusion
Forming a view on whether your preferred TESOL course in Cambodia is legitimate or just another 'Diploma Mill' charging a premium for a certificate that carries zero value, involves a bit of research. Before you sign up for a TESOL course in Cambodia, make sure: 1. It's nationally accredited – and therefore likely to come with international recognition; 2. the course includes a sizable teaching practice component that provides exposure to different ages and skill levels and 3. you'll receive meaningful job support once you've completed the programme. If you make a point of doing thorough due diligence on these three elements, you'll be well-placed to hit the ground running as an ESL teacher in Cambodia or elsewhere in the world. Good luck!
About the writer: Peter Goudge is the Managing Director and owner of AVSE-TESOL in Hanoi, Ho Chi Minh City, Phnom Penh and Online. Peter has been living and working in Southeast Asia for the past 15 years. If you'd like to know more about teaching jobs in Cambodia (or Vietnam), check out the AVSE website: www.avse.edu.vn
---